CREATE & ENJOY is our new artist feature series showcasing rad people doing rad stuff. Erica Thornberry is a freelance photographer based in San Diego, California. Often shooting a mix of both digital and film, much of Erica's work draws inspiration from fine art, nature, surrealism and high fashion. Erica has has been lighting up the studios and the world with her cameras. Check the vibes.
Enter your email for a chance to win a print package from Erica Thornberry and BLNQ Eyewear of your choice!
A LITTLE ABOUT ERICA
I like to call my style "creative fashion and lifestyle photography." It's a constant work in progress, always evolving and changing – but I'm shooting primarily in an editorial style but often with other creative flairs, like funky lighting, involved set design, or other experimental elements. I shoot a lot of fashion and apparel and also work with other creatives (musicians, artists, designers, etc.) to bring a larger creative vision to life. I also have a background working with 35 mm film, often times I will be on set juggling both a film and digital camera. 
Since acquiring a studio space a couple years back I've been focusing a lot on light manipulation in a studio setting (I design and light my own shoots) – which I think gives my work its own signature look. A lot of my time is spent in front of the computer, editing and making sure everything comes out the way I envisioned. This last year I've spent much more time with the technical aspects of creating a photo – though my roots in photography are largely experimental and apt to glitches, light leaks, and improvisation.
Photography has always been a creative driver and release for me – since I was a kid I have been finding ways to make the fantasies in my mind become a reality whether through writing, drawing or painting. As soon as I learned how to use an SLR camera in high school it became my preferred medium that I was determined to master. 
Getting to where I'm at today hasn't been a straight or easy path. Eight years ago, I was waiting tables after being unable to find a design job with my bachelor's degree in art. Six years ago, I got back into design and photography, and the last few years have been spent working a full-time job in the graphic design field while pursuing photography with everything I've got. There's been a lot of 70–80 hour work weeks. The hard work and time is paying off but at the sacrifice of sleep and any form of social life. However, despite 2020 being a total disaster globally, I'm happy to say things are looking optimistic for 2021. This past year I've still been fortunate enough to work on set alongside some high-level photographers and other creatives I'd never thought I'd have the opportunity to meet, much less work with. 
This next year catch me making a little more time for myself, refining my craft, and taking on new and fun projects. I'm looking forward to hopefully some traveling, global pandemic permitting, and the opportunities to get deeper into the concepts behind my work, making and creating art.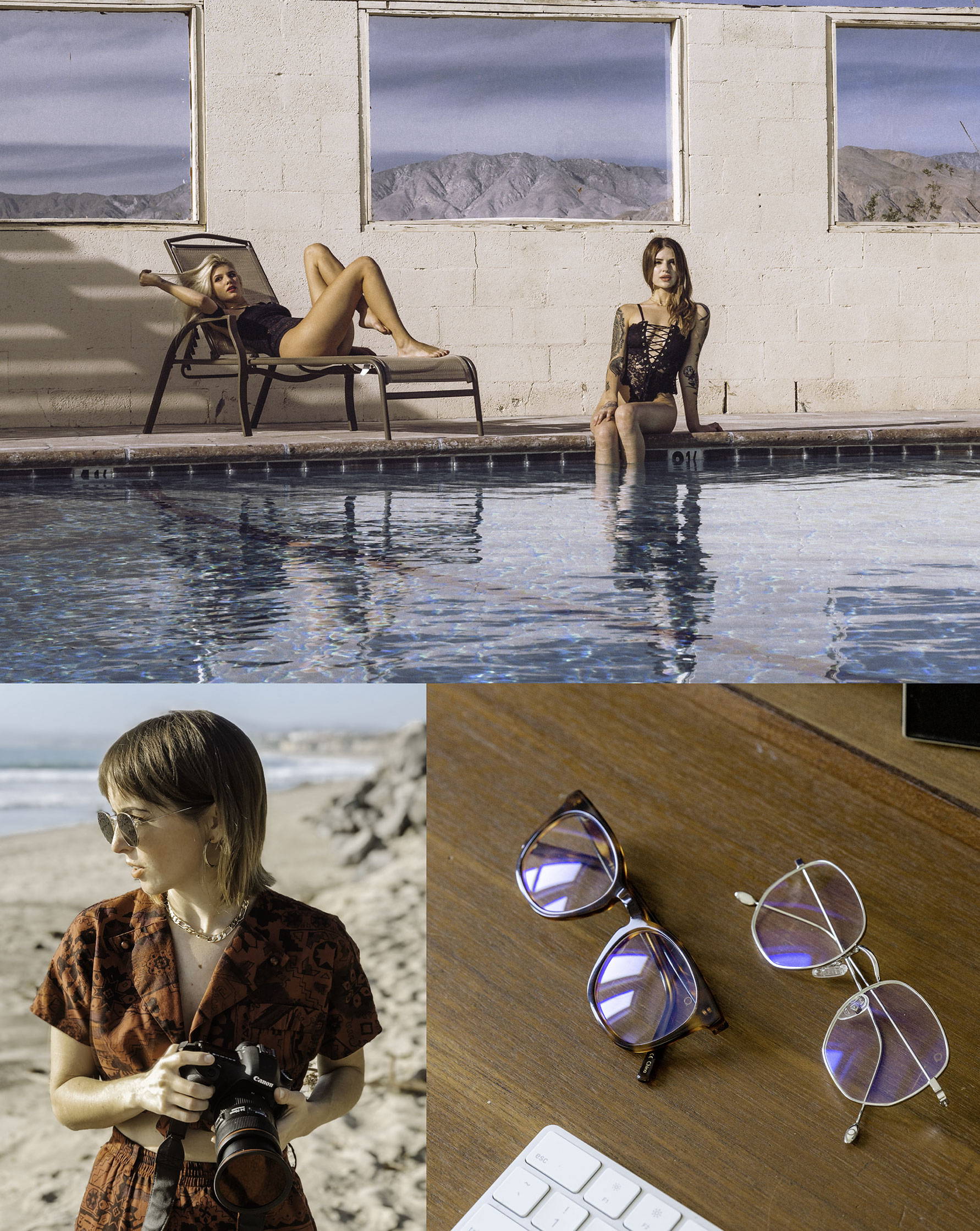 Give us a little history about yourself and how you got started with your craft?
Photography initially started out as a hobby for me, initially sparked by a black and white film photography class taken in high school. As I pursued making a living as a graphic designer and using my photography skills within my work, I started realizing my passion really was with photography and that I could make a living with it. I've been working crazy hours the past few years to make it all happen, it's exciting seeing it begin to pay off.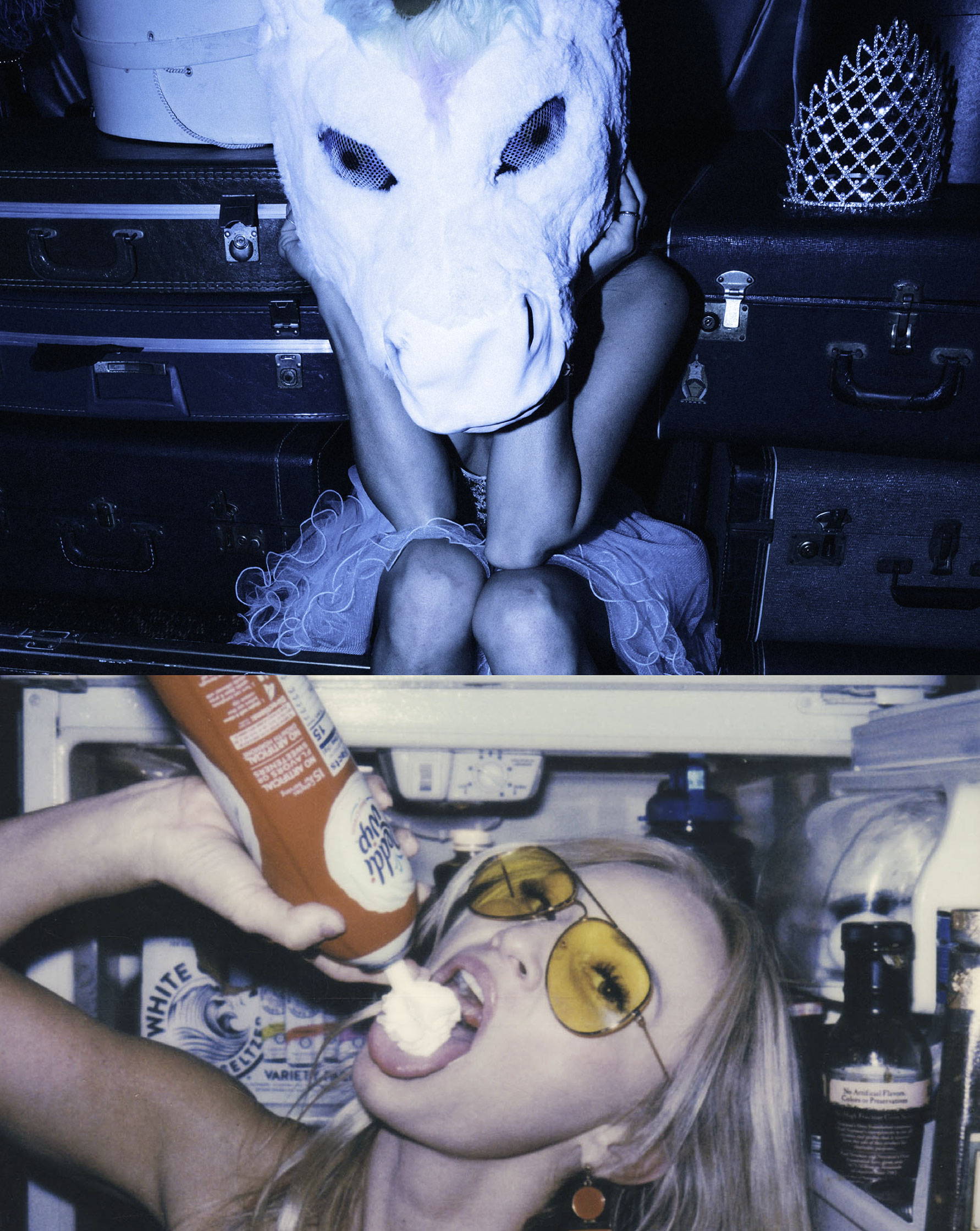 What drives you to keep producing, creating and building every day? What inspires you?
What really actually drives me is looking back at where I was years ago and seeing my progression. Every shoot, every edit, I am slowly refining my craft. Now that I am working for myself full-time it's very exciting to imagine where I can be in a couple years, keeping or increasing my same momentum.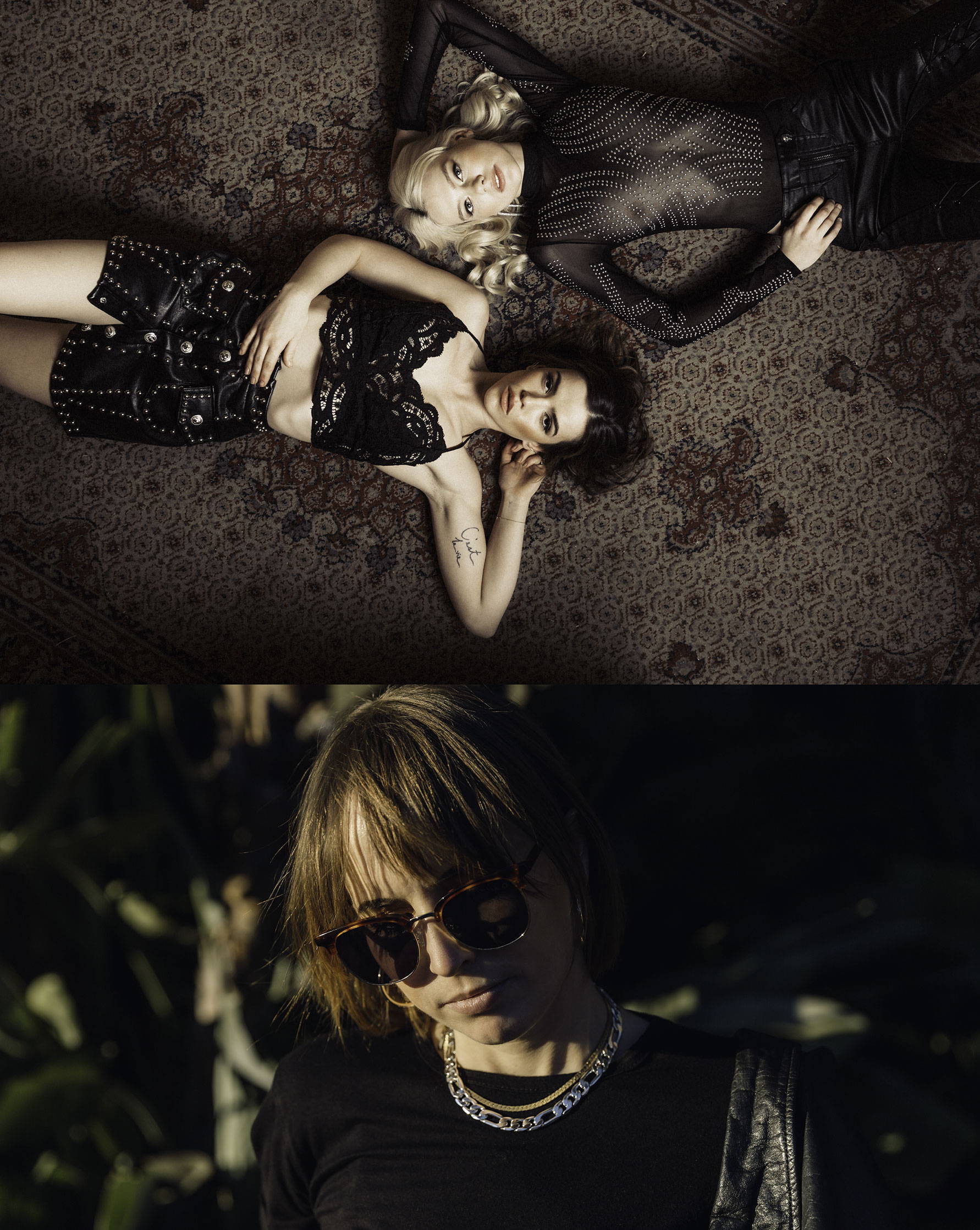 If you could live in any time and place where/when would it be and why?
I'm actually pretty happy in the here and now, though the 90's and early 2000's are appealing for the lack of pervasiveness of the internet and social media. Location-wise, New York City definitely appeals to me, as do some places in Mexico, Argentina or Uruguay.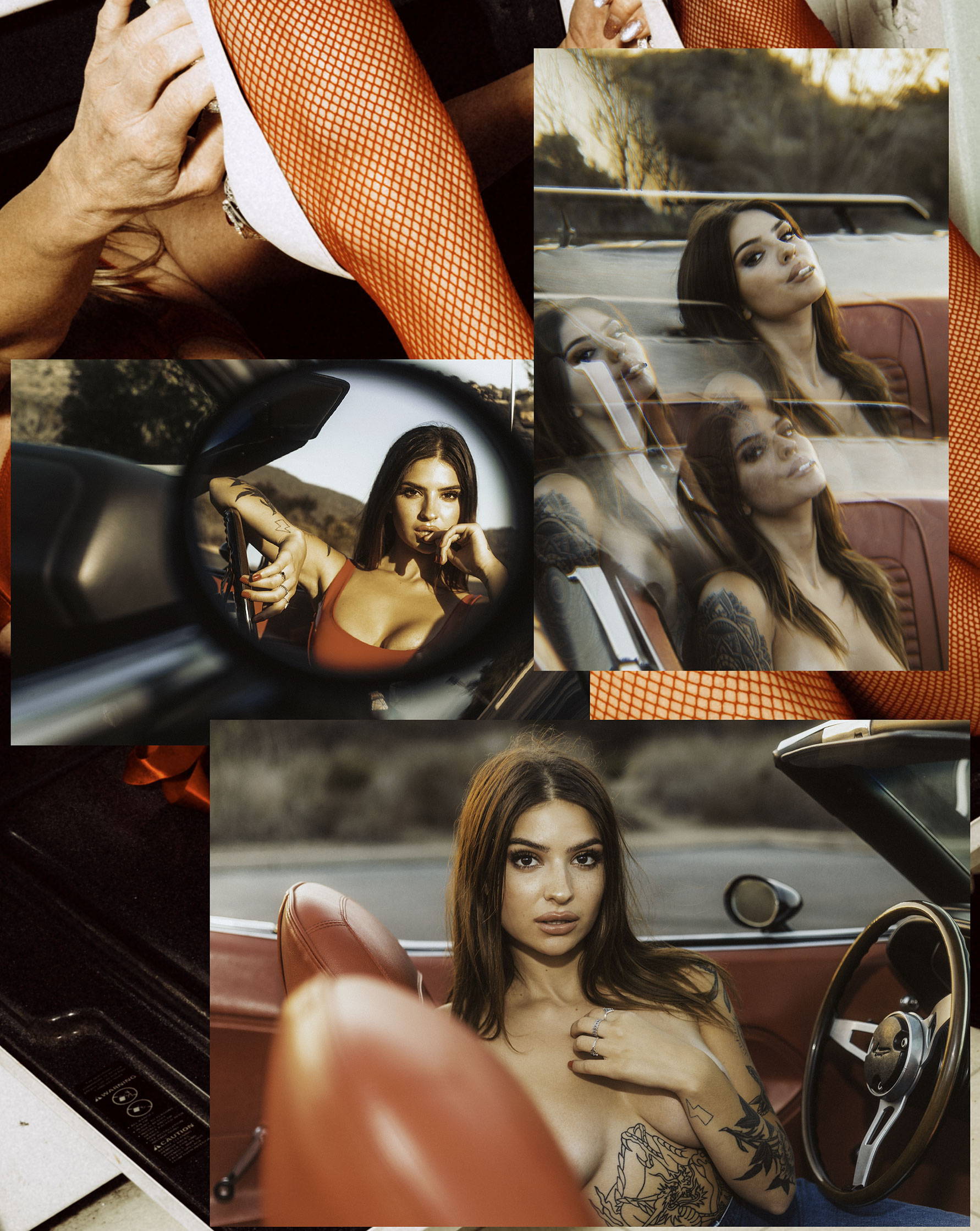 Being out of your element is always inspiring. What is one of your favorite cities you have been too or or most memorable trips you have been on?

I've traveled quite a bit internationally, but one of the trips that does stand out was a two-week stint in Northern China for my brother's wedding. We started in Dalian staying with my sister-in-law's family then traveled northward up to the border of North Korea in the city of Dandong, which overlooks the North Korean city of Sinuiju. We took a boat down the Yalu river that separates the two countries, it was pretty striking to see such a difference in infrastructure, so clearly delineated by a river, and to see the North Korean dock workers watching us pass from the shore. One of the few ways in and out of North Korea, two river bridges span between Dandong and Sinuiju, both repeatedly bombed by the US during the Korean war. One bridge remains broken and unrepaired and is now a national historical site. It felt strange to be there, quite a bit of history in that area.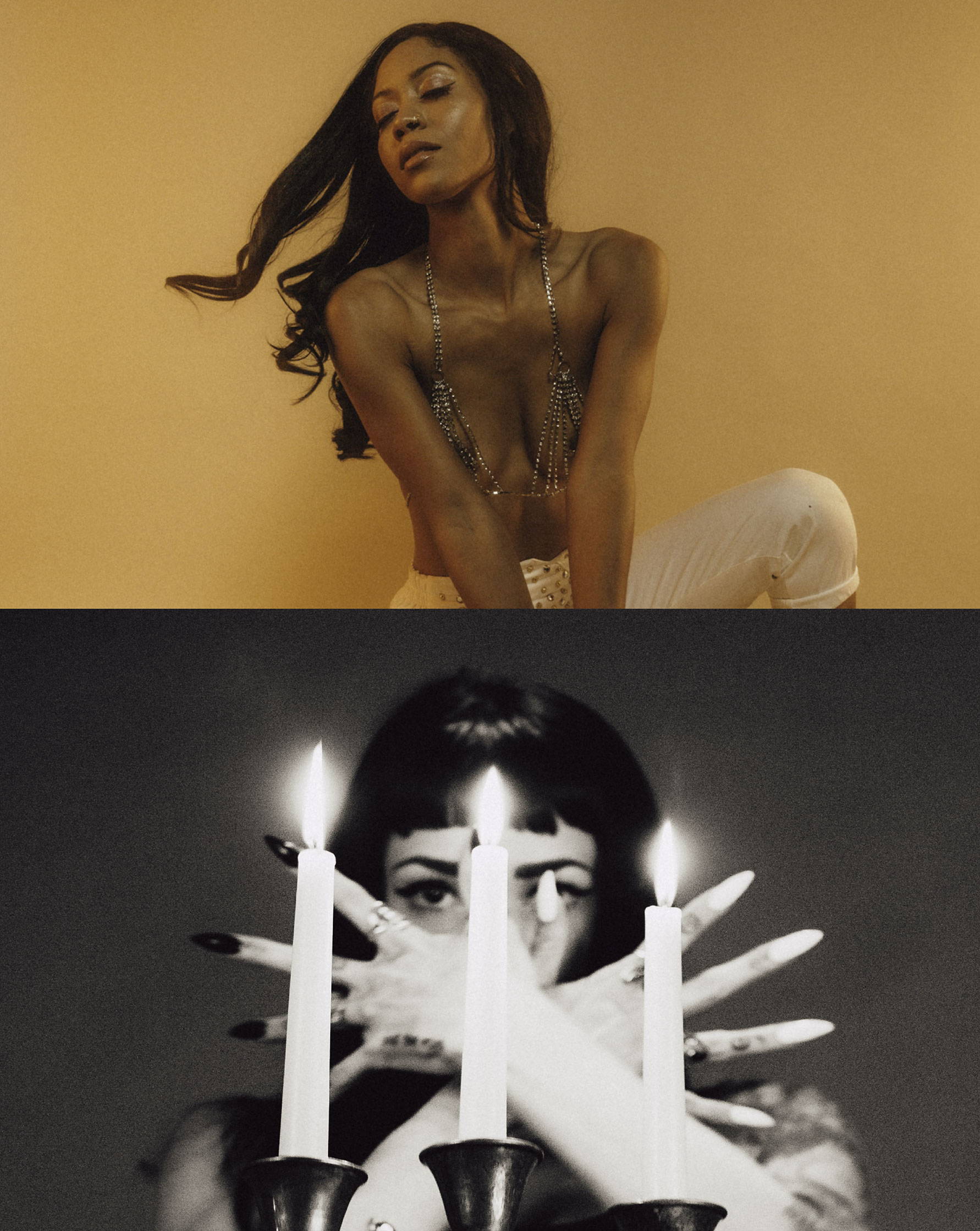 Any art or artist that you are into right now or have in your collection?

There's no one particular artist that I've been into specifically, but I like supporting artist friends and local artists! There are a million talented people out there – support the small guy!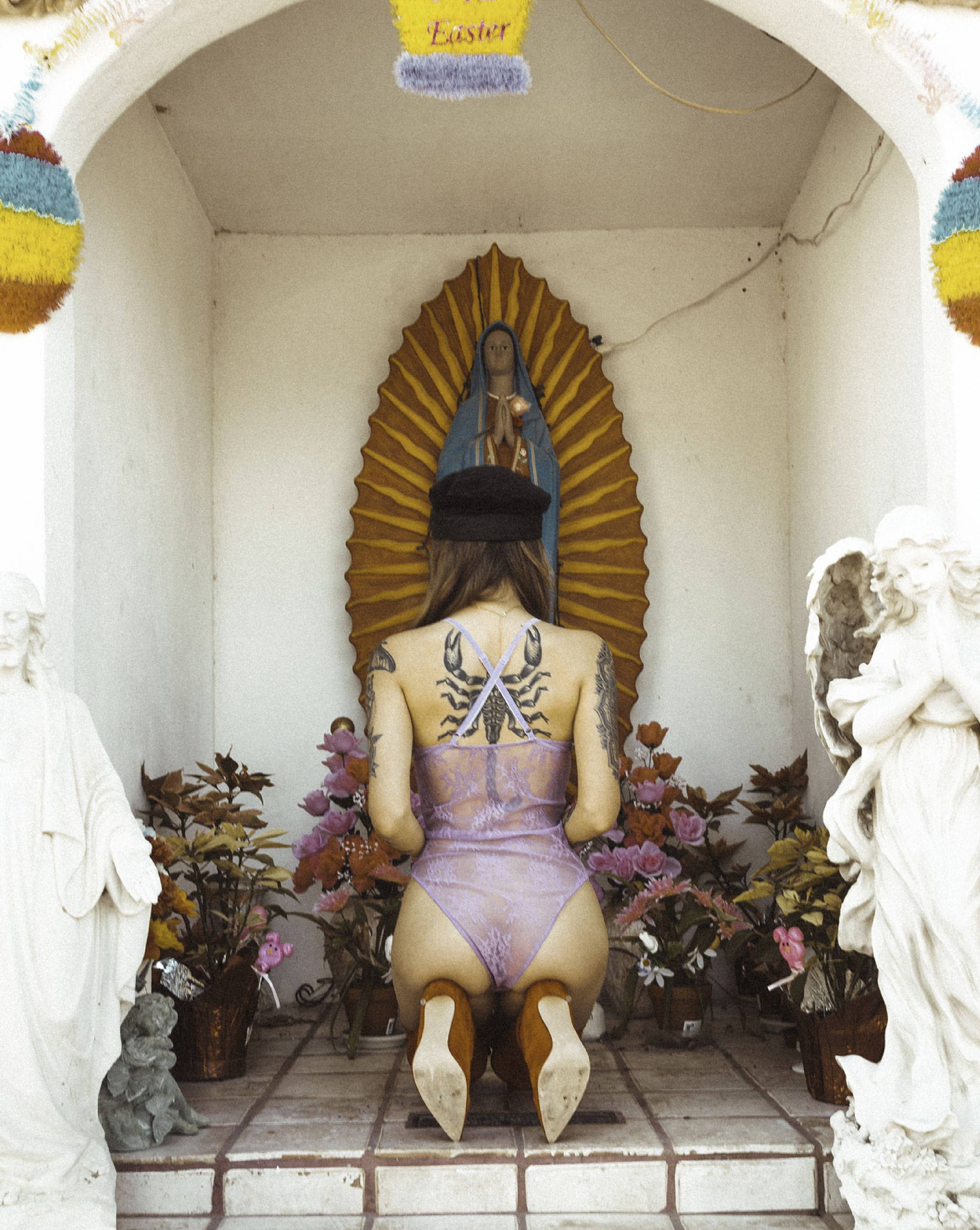 Do you prefer an organic or digital creative process, or a mix of both? How and why?

I prefer a mix of both – I like being hands-on. The imperfections and process involved with film photography lend to an appreciation of film photography as its own art form. With that said, I love the control and precision of digital photography, and how much can be easily accomplished in post-production.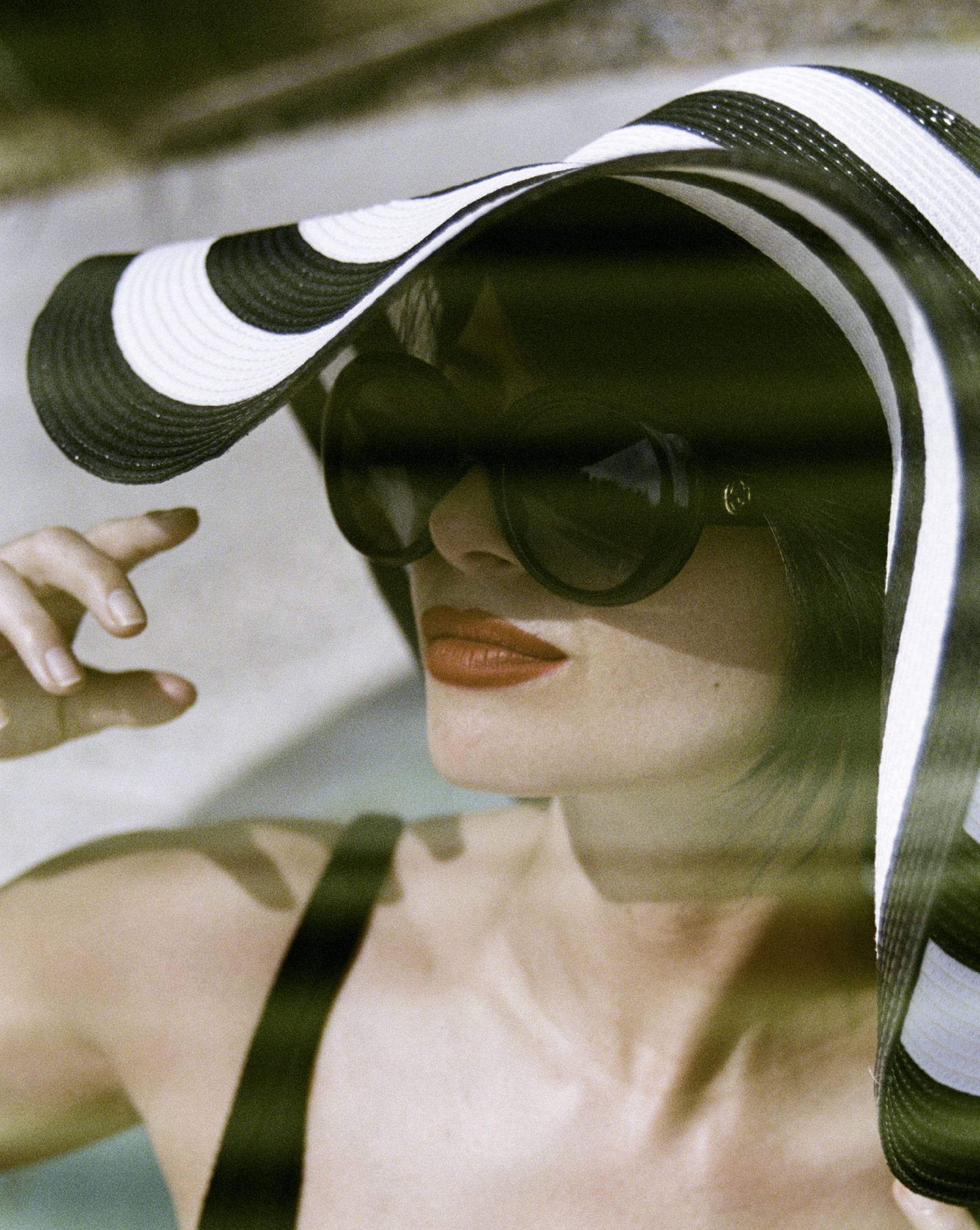 The struggle is real when you're trying to make it on your own. How do you deal with challenges along the way?

It sounds cliché, but use each experience, positive or negative, as a learning experience. Learn from your mistakes and use them to do better next time. Trust your own process and your intuition, and don't listen much to other peoples' input unless it's coming from a trustworthy place.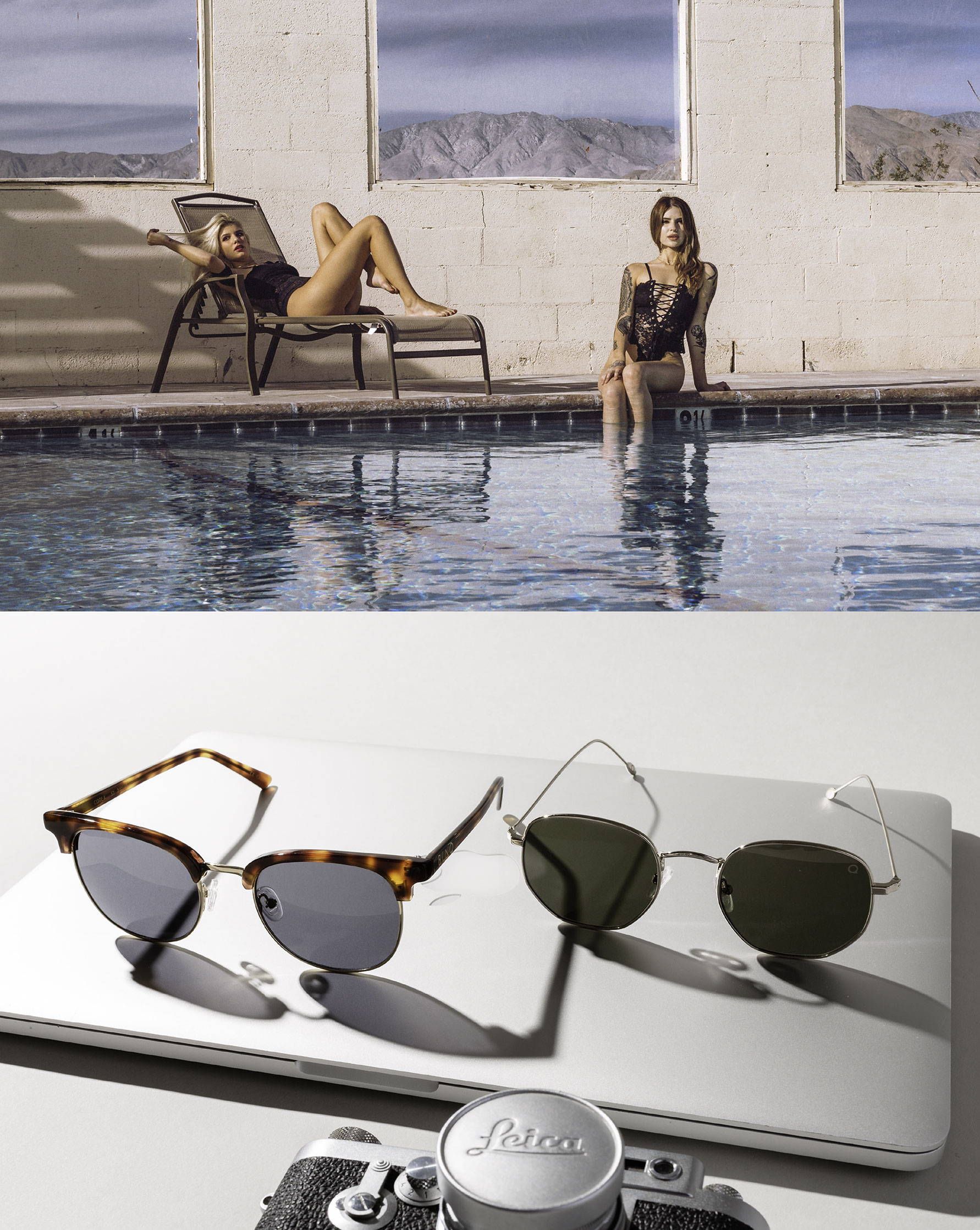 What's in your toolkit for your creative process? Weapons of choice?

Canon 5D Mark III and an arsenal of lenses, my polaroid SX-70, and whatever film camera I feel like bringing along.
Top five artist on your playlists right now?

Don't really have a top 5 – been spending lots of time listening to playlists curated by my DJ buds, which is always an eclectic mix of artists I've never heard of. Lots of dance and house type music.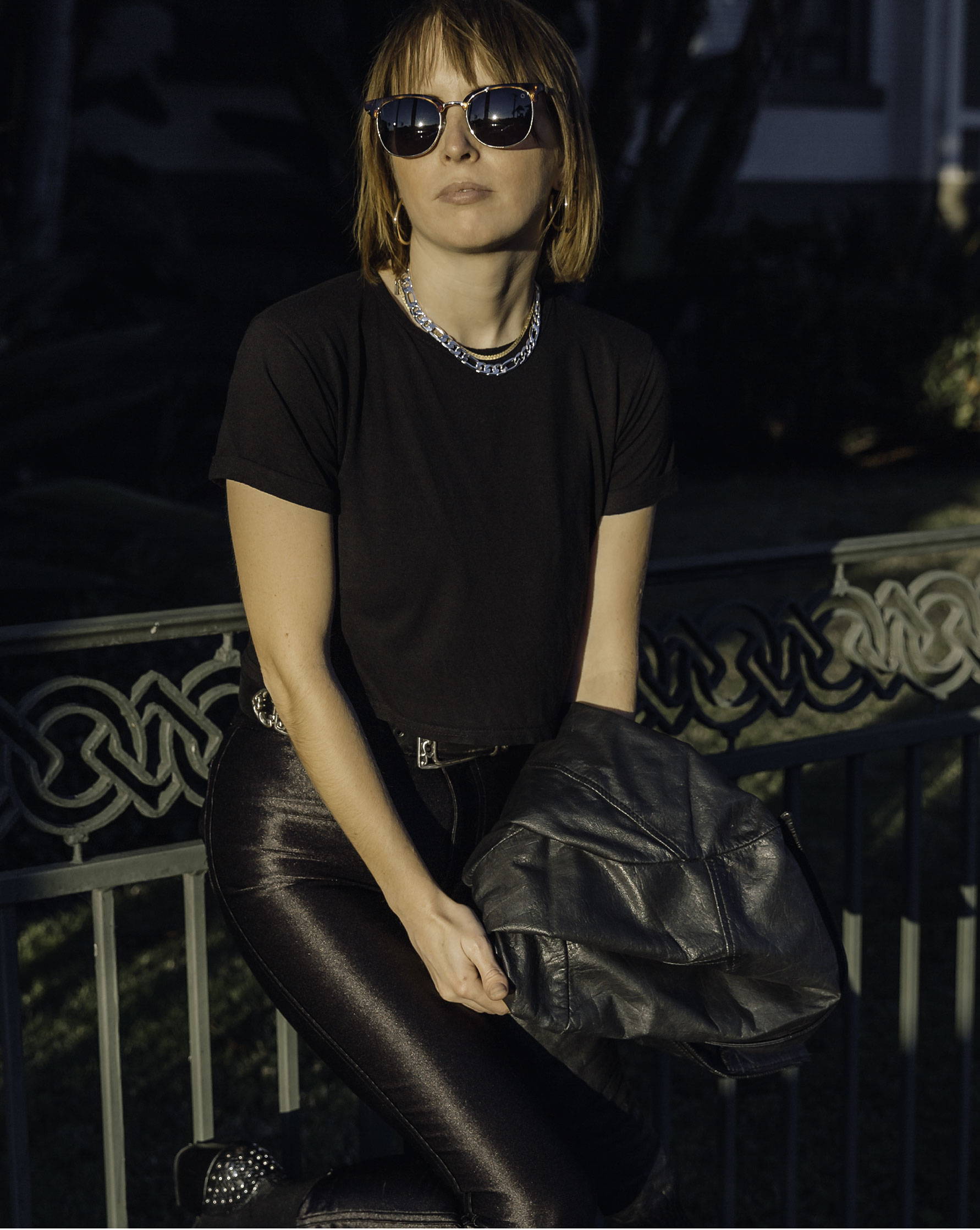 How much time do you spend in digital studios / environments using computers and devices to produce? How does blue light eyewear help you?

Considering about 2/3 of any photography job is either prep work or editing in front of the computer, not to mention the regular admin of running your own business, I spend a lot of time in front of a monitor. I love the blue-light glasses as it keeps me from straining my eyes over long periods of time. I find it particularly helpful when up late at night editing, the glasses do not affect color as much as putting the computer in night-shift mode, something that should never ever be done with color grading. With my photo editing software, once I have a good preset going I can pop on my glasses and edit into the night. If I have to do any fine-tuning with color I just peep over the top of the frames super quick and resume my editing.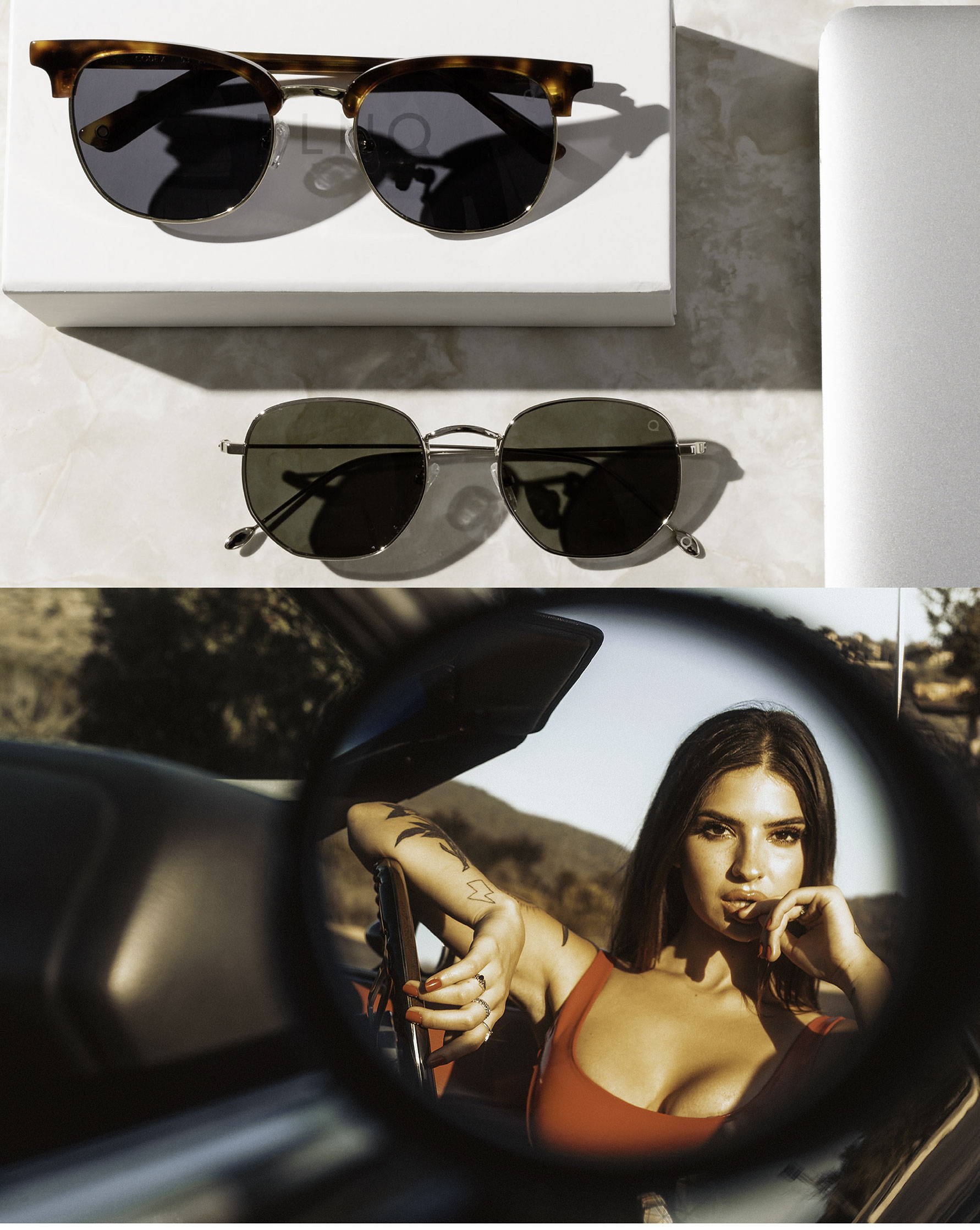 What projects, events, shows or trips do you have coming up that you're amped on?

With COVID going on I don't have much in the way of travels planned, minus a trip up to Northern California later in the year – but I am excited this year to work with some awesome brands! This year I will have much more time to work and to continue to develop myself professionally, I can't wait to see how it goes.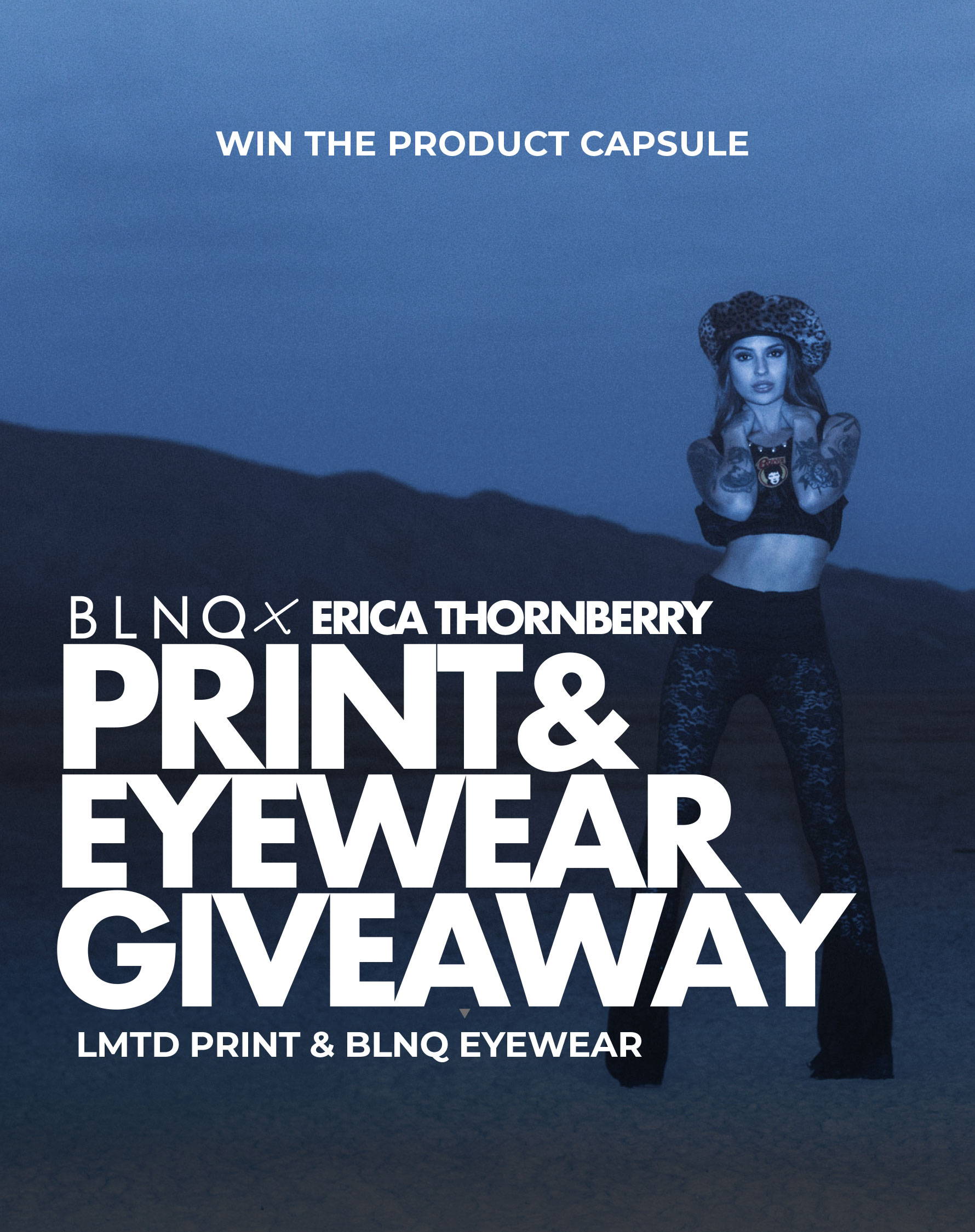 What BLNQ frames are you running today?

Studio City! But you can catch me any day between those, 8 bitty or Northern Lights. Love my BLNQ frames!