Create and Enjoy is our new artist feature series showcasing rad people doing rad stuff. Tocayo is a graphic wizard born in Oklahoma. Spending most of his days of working in the action sports industry painting everything from surfboards and much more. Tacayo has honed his skills in the graphics world while being able to work with some of his favorite companies. Now getting to create some insane graphics for local brewies. Check the vibes.
Tocayo, Tell us a little about yourself and your background and how was it coming to the United States from Cuba as a young man?
I am a self taught illustrator whose been drawing my whole life. I started by emulating the Sunday comics like Garfield and Calvin and Hobbes. As far as coming over from Cuba goes it's a pretty interesting topic actually, I tell everyone to watch the beginning of the Scarface movie. I came in that movement. It was a crazy mass exodus that occurred in 1980 where hundreds of thousands of cubans came over fleeing oppression and poor conditions. I was small so don't really remember too much. But we were in detention camps waiting to get scooped up by relatives with boats to come to Florida.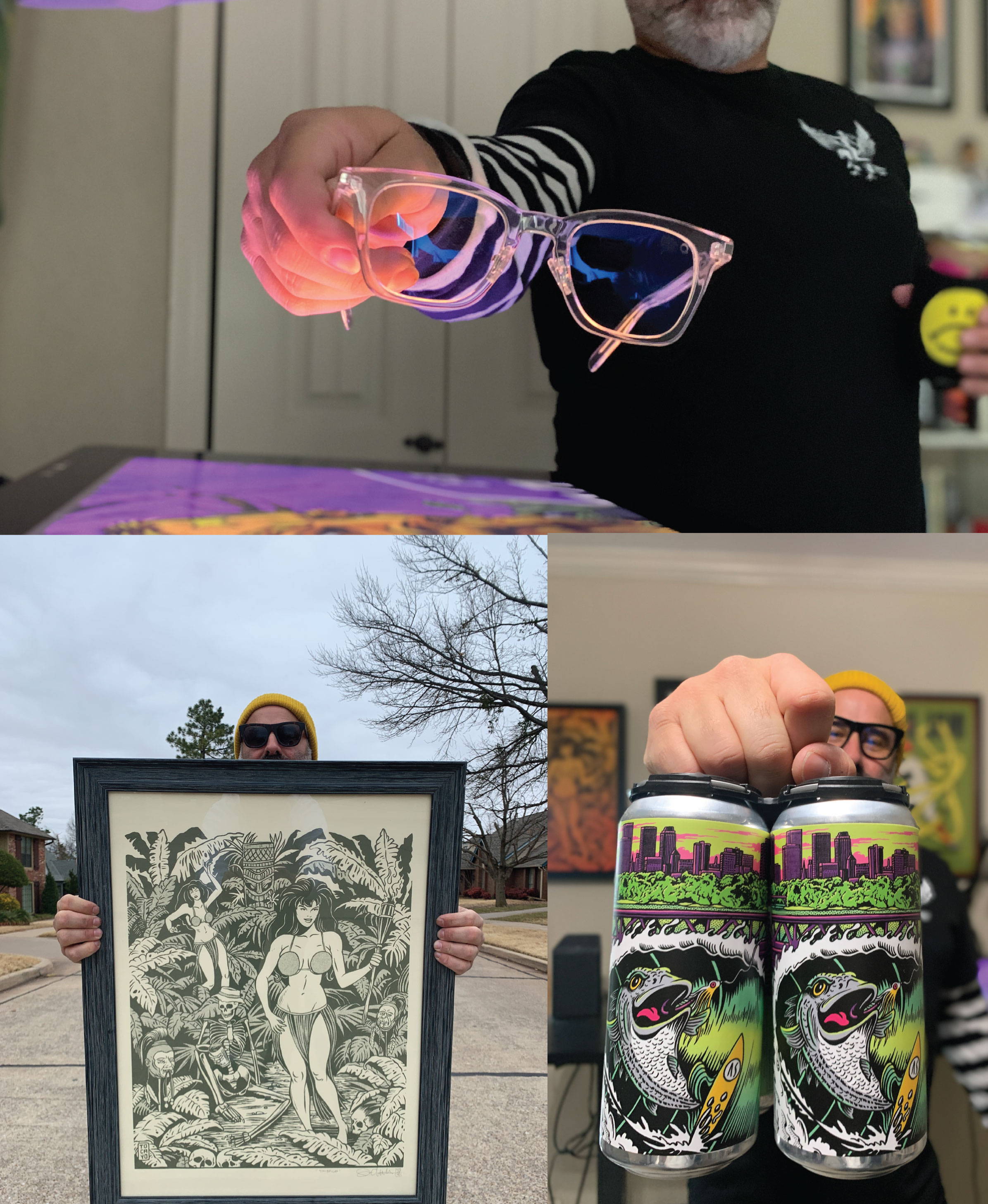 How did growing up in Miami influence your art and style from a culture perspective?
You grow up fast in Miami and with your head on a swivel depending what neighborhood you grew up in. But the positives heavily outweigh the negatives. The art, the culture, the food is some of the best ever. It was an inspiration to me growing up there and then with the exposure to the skateboarding california lifestyle portrayed in all the videos we used to watch I was heavily influenced by Cali culture at a young age. Which led to my move out west after college.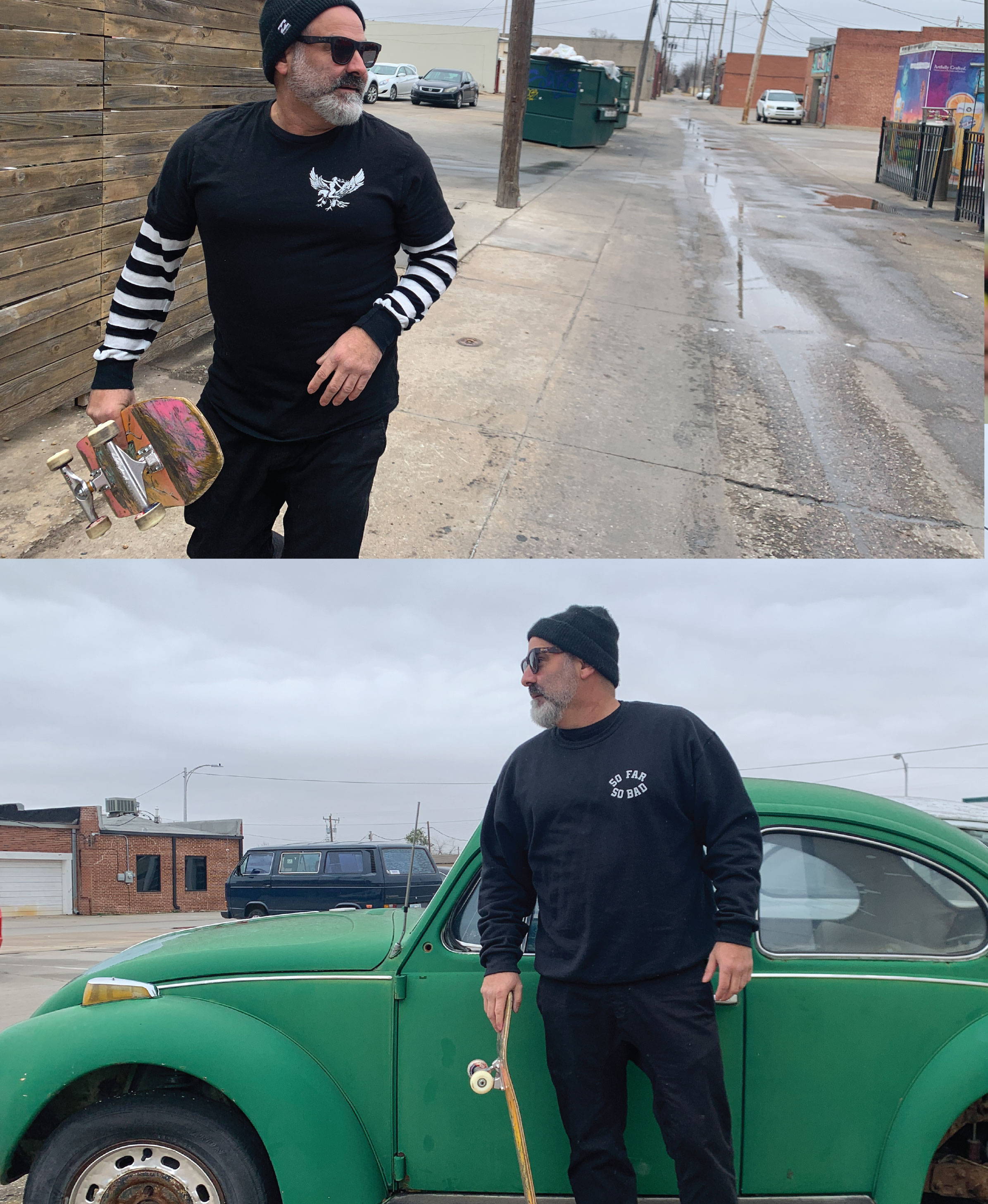 Who were some of your heroes or mentors as a young artist?
All the old comic book greats, too many to name. In skateboard art VC Johnson was a huge influence to me cause I liked drawing in that style. As far as heroes, I know it's cheesy but watching my parents work 2-4 jobs to get by made me realize I wouldn't be doing what I'm doing now if not for them.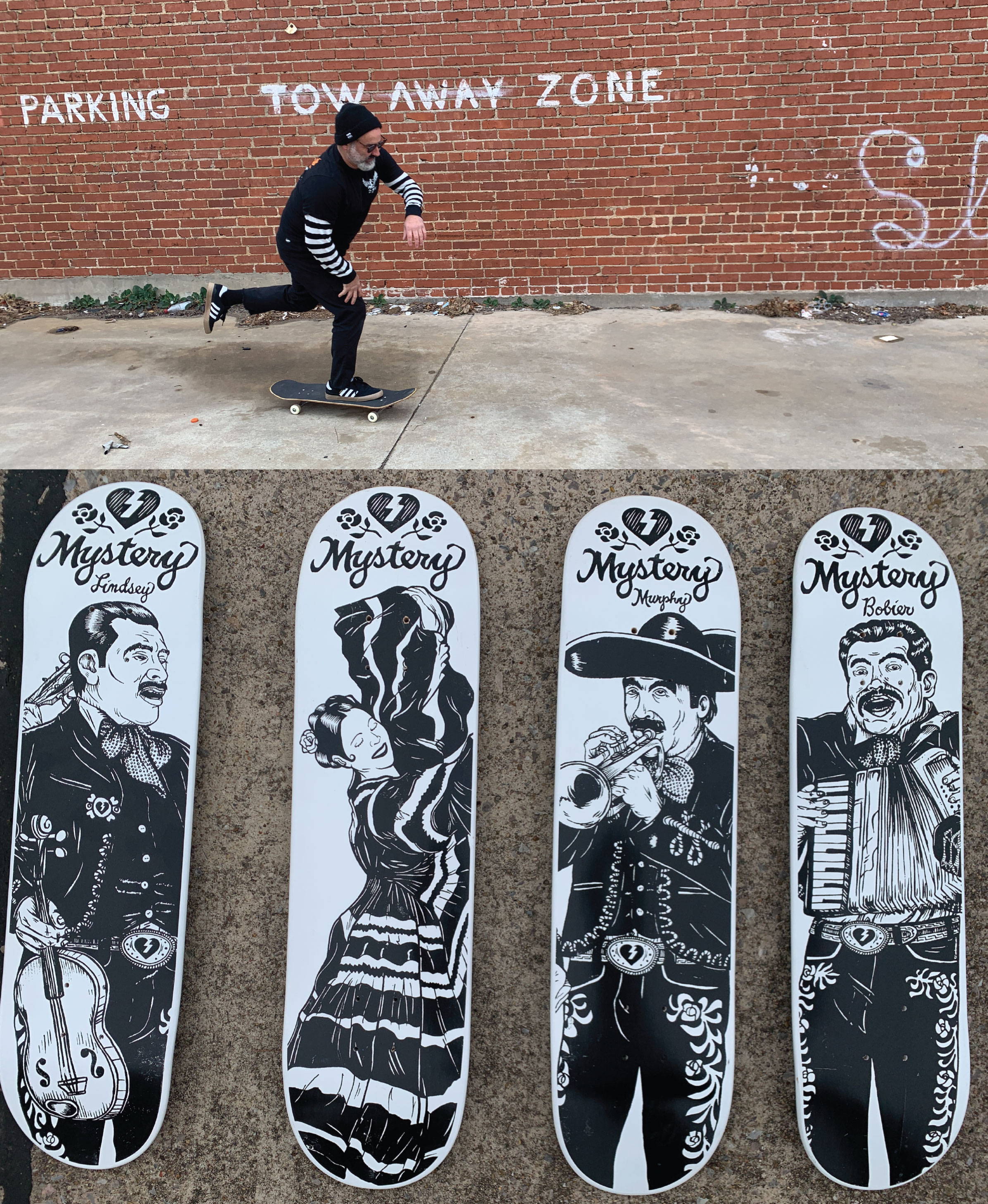 In your works, there is a long thread of familiar faces in pop culture...many of them in Zombie form. Could you tell us some secrets of your style or process you have developed to produce your art?
I definitely have favorite actors or people that I use as muses for many illustrations. As for designs, It all starts with scribbles on napkins or backs of junk mail, then gets tightened up a little once an idea comes together and then I take it into the computer where I pretty much do everything else.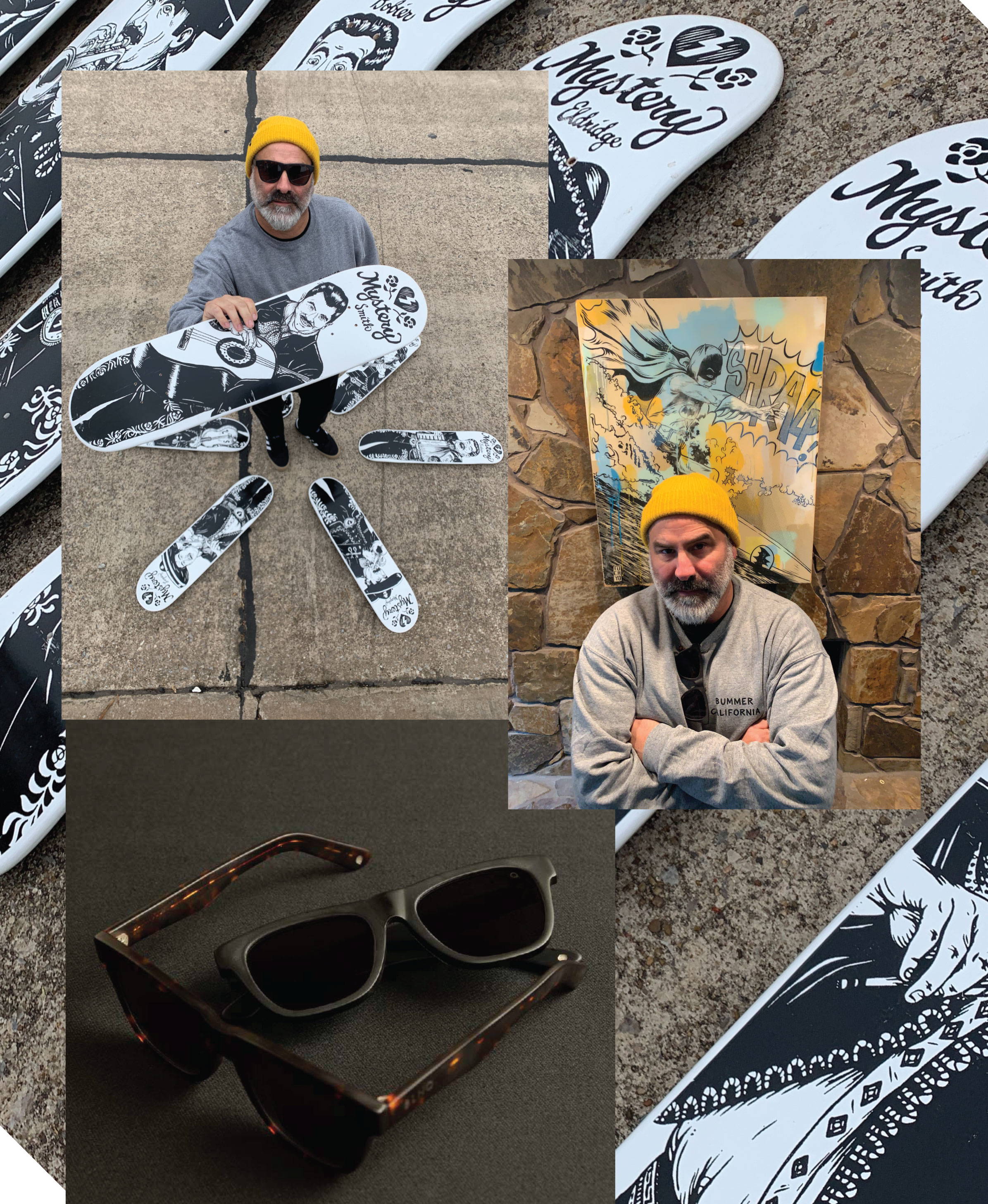 You have collected comic books since you were a grom, how did these images and stories speak to you over time?
I am a huge comic nerd. The writing was usually whatever, but the art was killer. From illustration styles to color and light source. I learned a lot about art from just by paying attention to details in every comic book.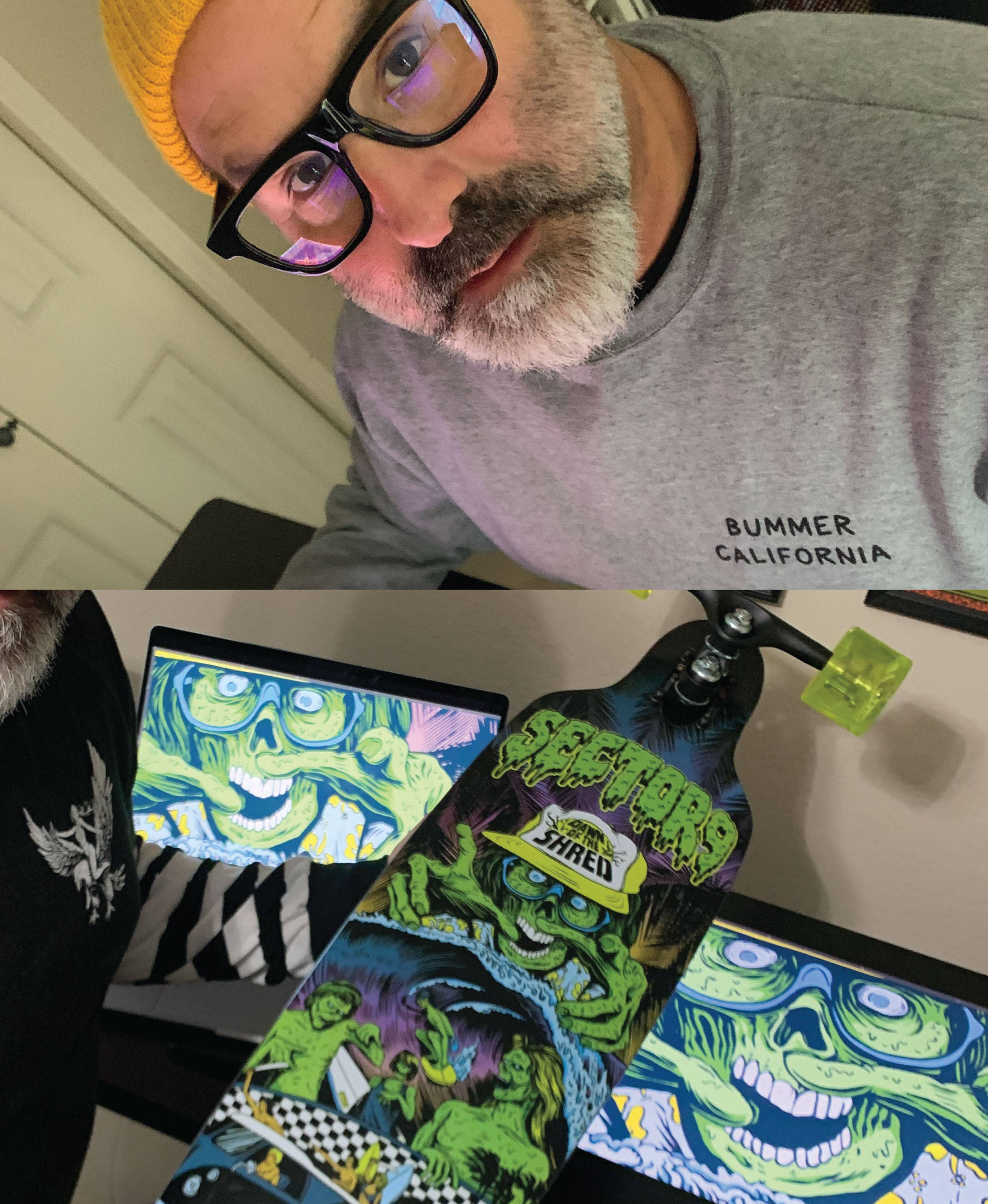 What are some recent of favorite brand/ collabs/projects you have worked on?
Or anything new dropping anytime soon? I'm still very much into the punk scene. As an old fart I've started skateboarding again and listening to punk. You stop caring if what you're doing is on trend as you get older. That being said, I have done some pretty fun posters for events that are happening soon in Orange County.
Also been working with a bunch of breweries on beer can label art, murals and with some skateboard companies making art for skate decks. Still doing some tee graphics for friends in the action sports companies. Since I'm freelance now I've only been getting the fun illustration stuff which is pretty awesome.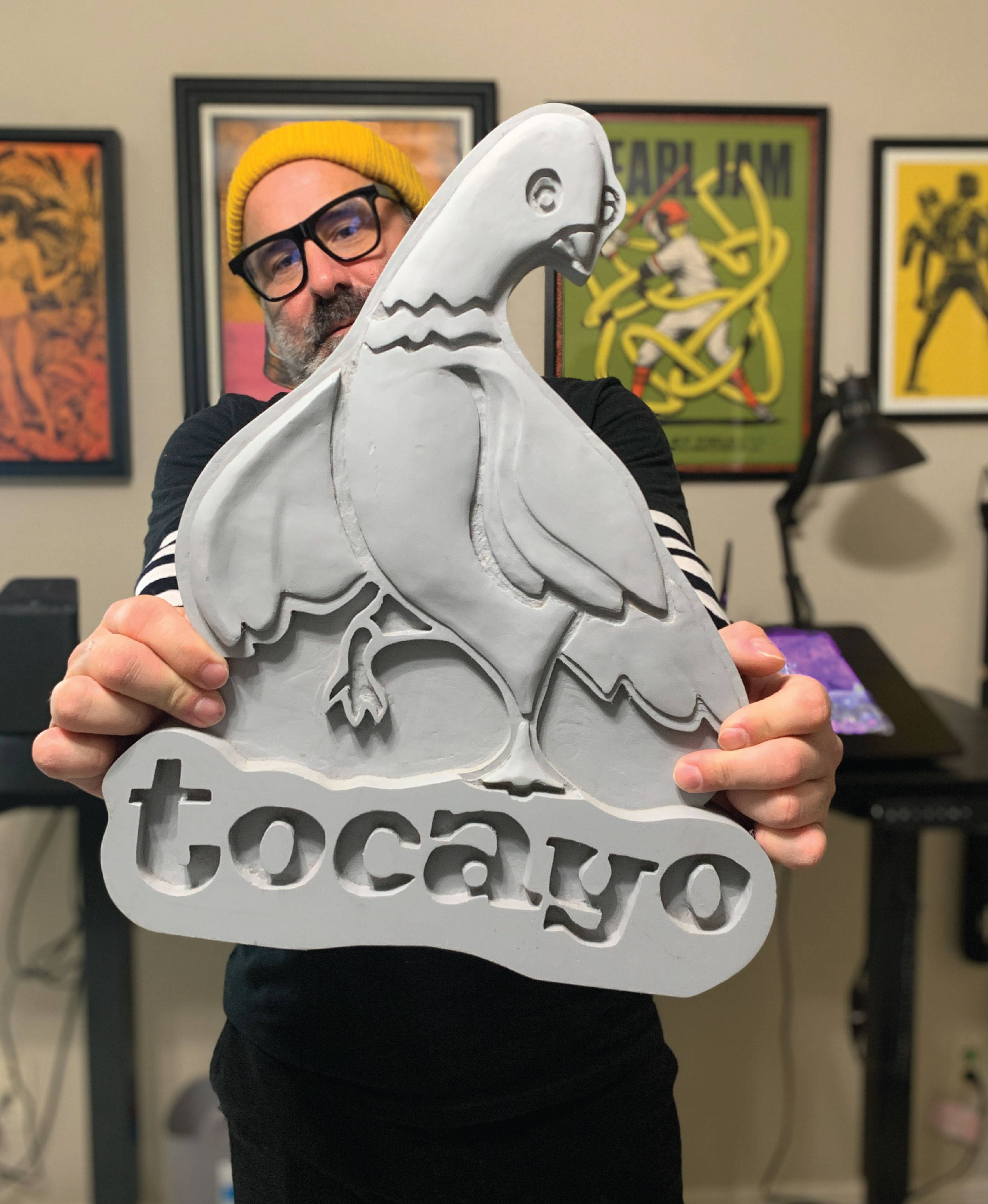 How was it working with FISHER on the cover art for his grammy nominated record 'LOSING IT'?
It was cool to have been able to do a few art pieces for his singles Losing It and Freaks. He's taking the world by storm and I wish nothing but the utmost success for that dude. He's killing it. Also pretty rad to see my art as a background for his single that went golden.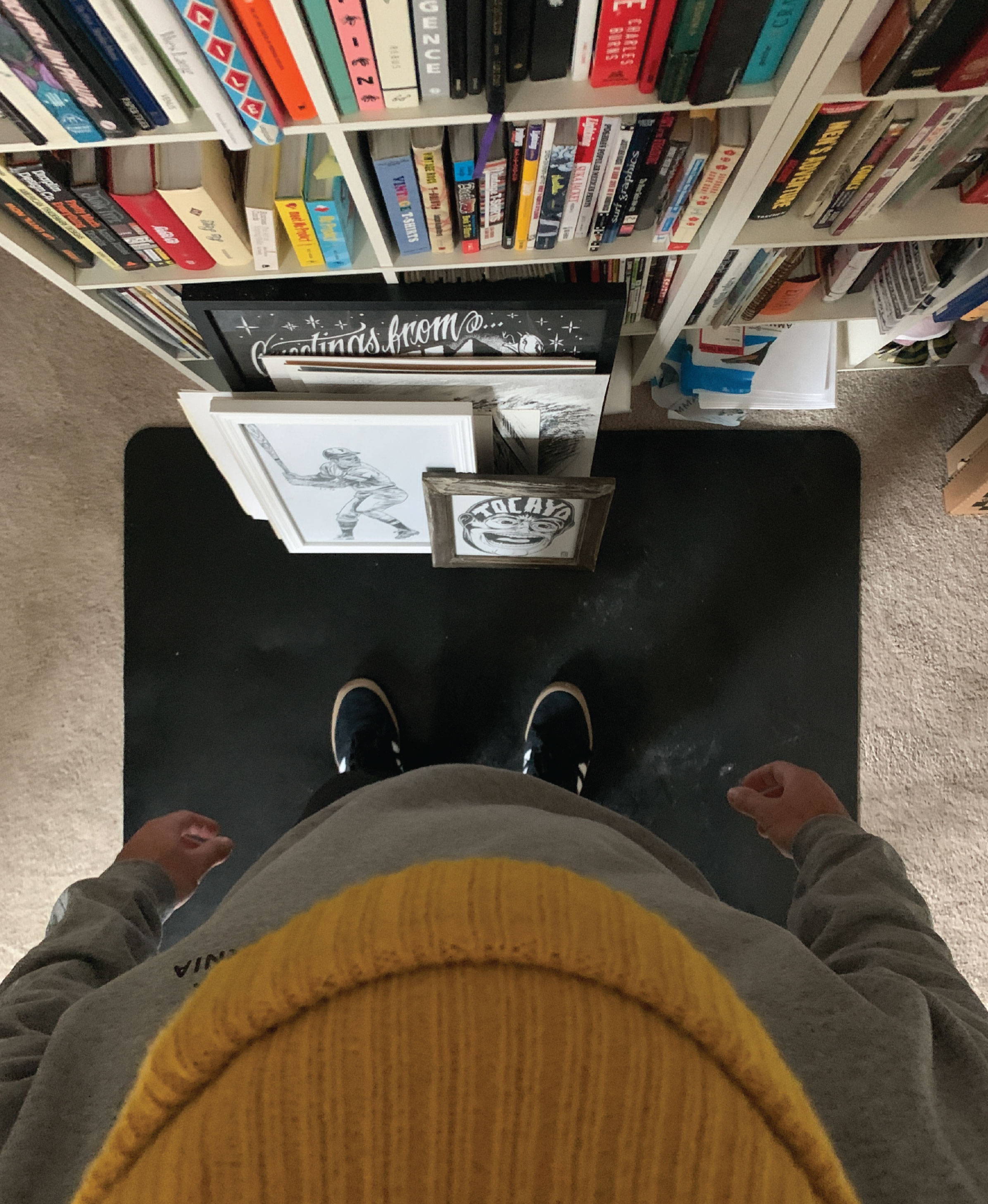 How do you normally approach your projects? What attracts you to a subject?
I usually work with friends or acquaintances, don't do or have had to do much cold calling for work thank god. I've been blessed to have a great network of friends that have been doing rad stuff and have rad jobs. So I love hearing from them when they have work for me.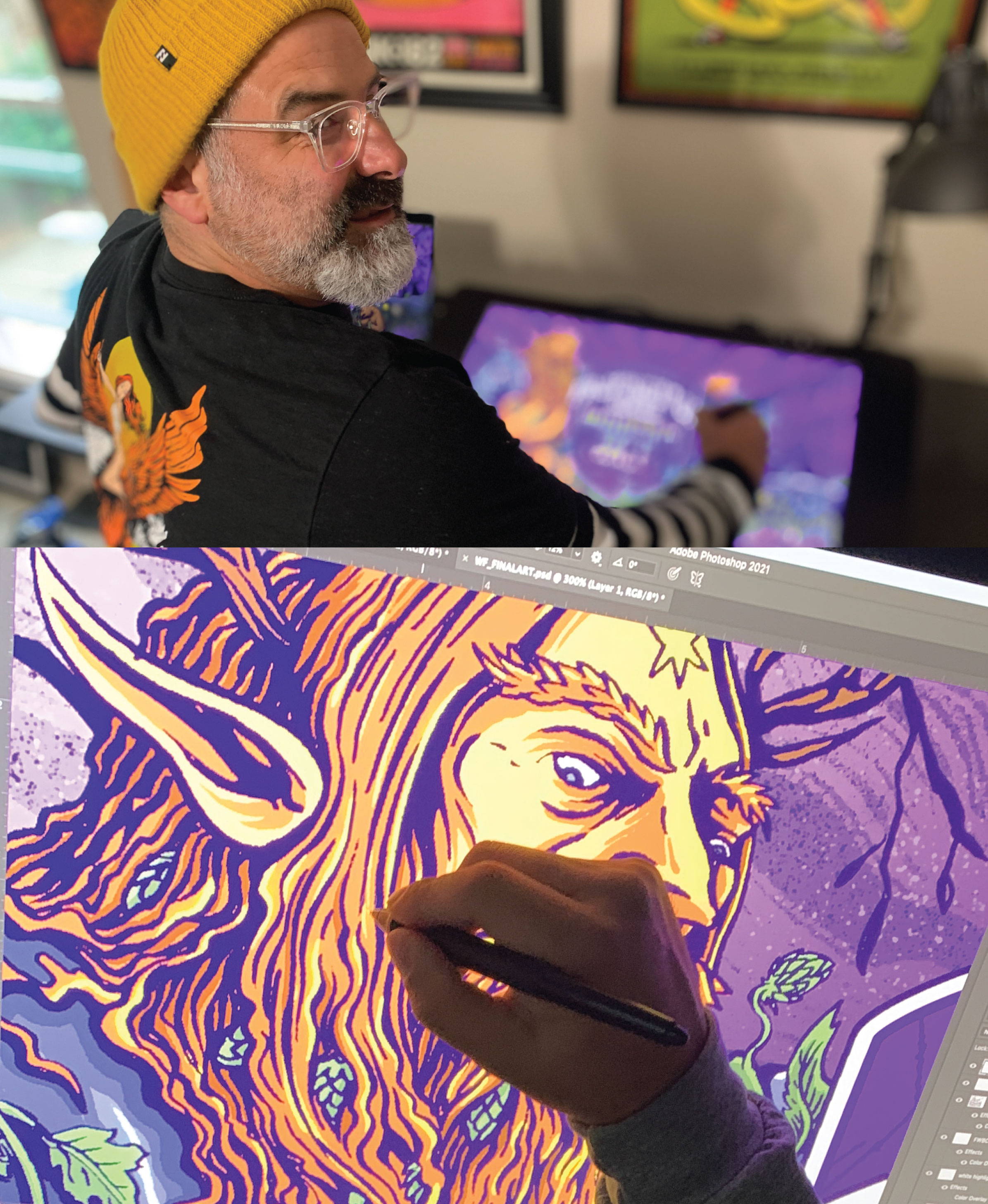 What struggles have you had to overcome along your journey in the world of being an artist/designer?
My biggest struggle is to stay creative all the time so I have to take mental breaks every once in a while and go do something else. Try to keep from getting burned out. Early morning skate sessions and the occasional random day off from work help out big time.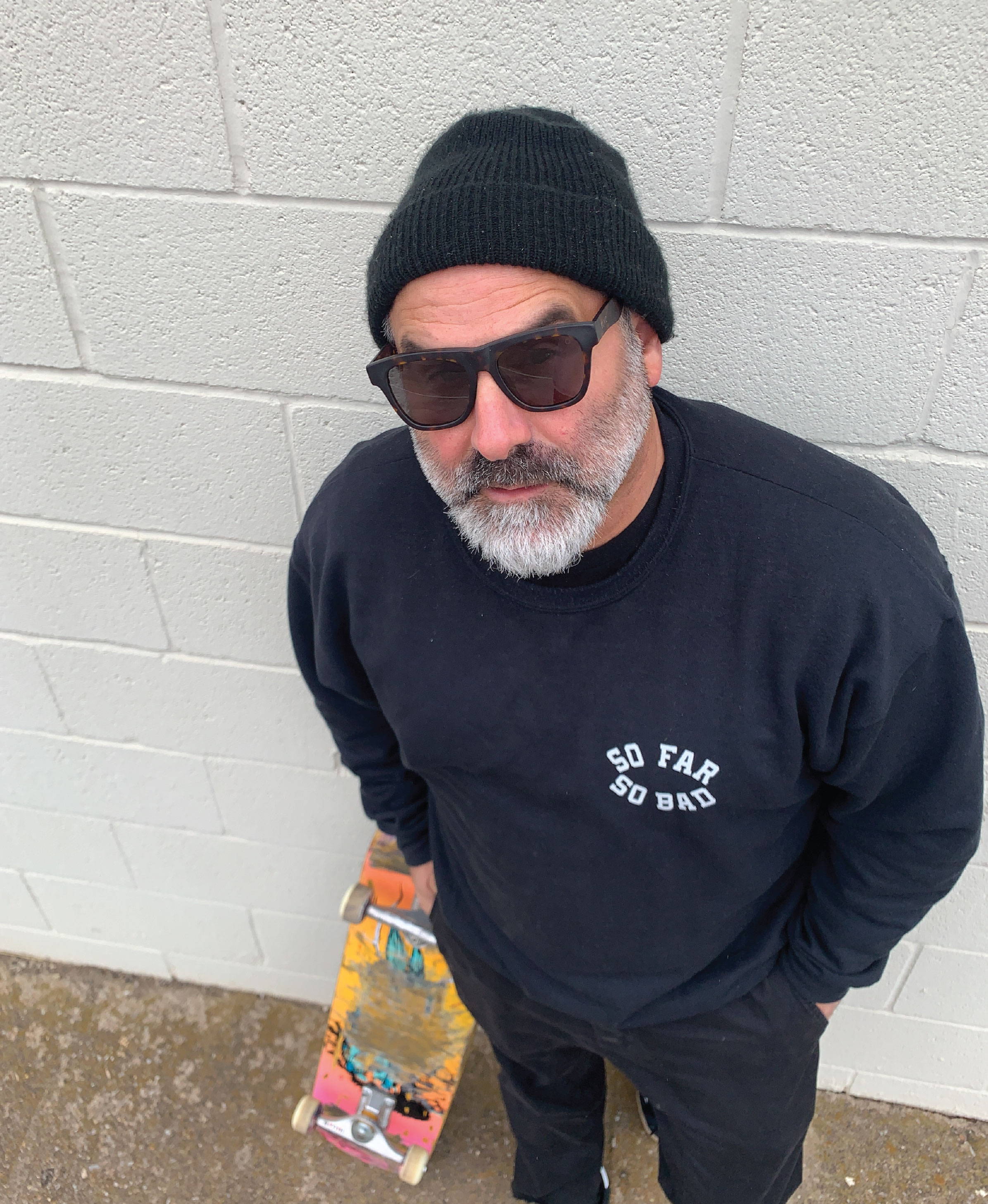 You have a long history in Action Sports, both as an athlete and an artist. Tell us a little on your journey through Surf ,Skate and Moto industries in Southern California?
So skateboarding started it all, then as I got older surfing really took over and then moving over to California was the best thing I could have ever done as a young single dude. I picked up snowboarding pretty fast and it really paved the way for wanting to work in those industries. Being able to surf at lunch really makes it worthwhile to be working in one of those industries.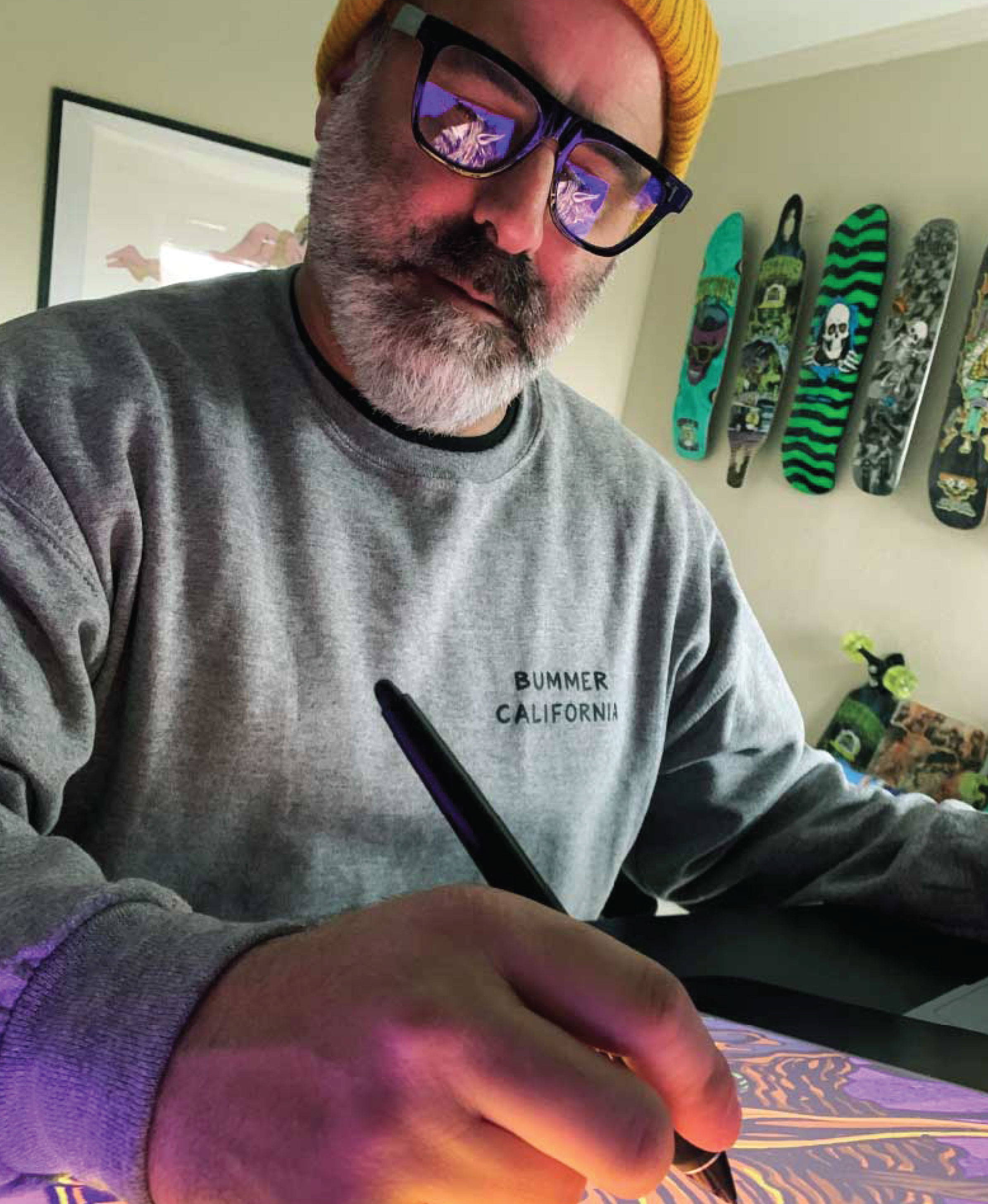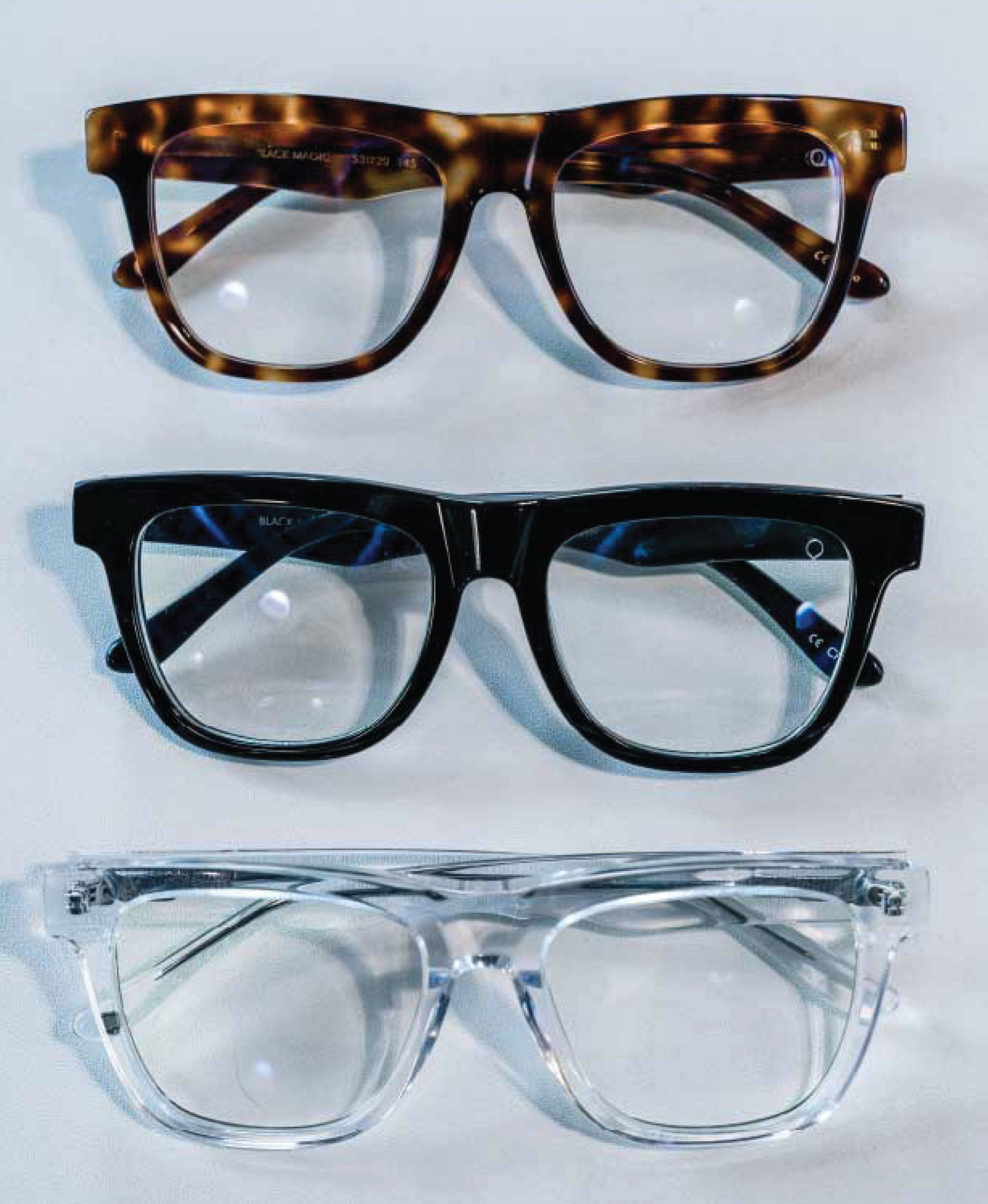 You are a traditional artist and illustrator. How has the digital pen and Wacom Cintiq changed your workflow and results of your work?
It has made my life really easy and my workflow super effective. Been asking for one of these for years at my last job and now realized how much more effective I would have been if I was given one of these Wacom screens to draw on directly.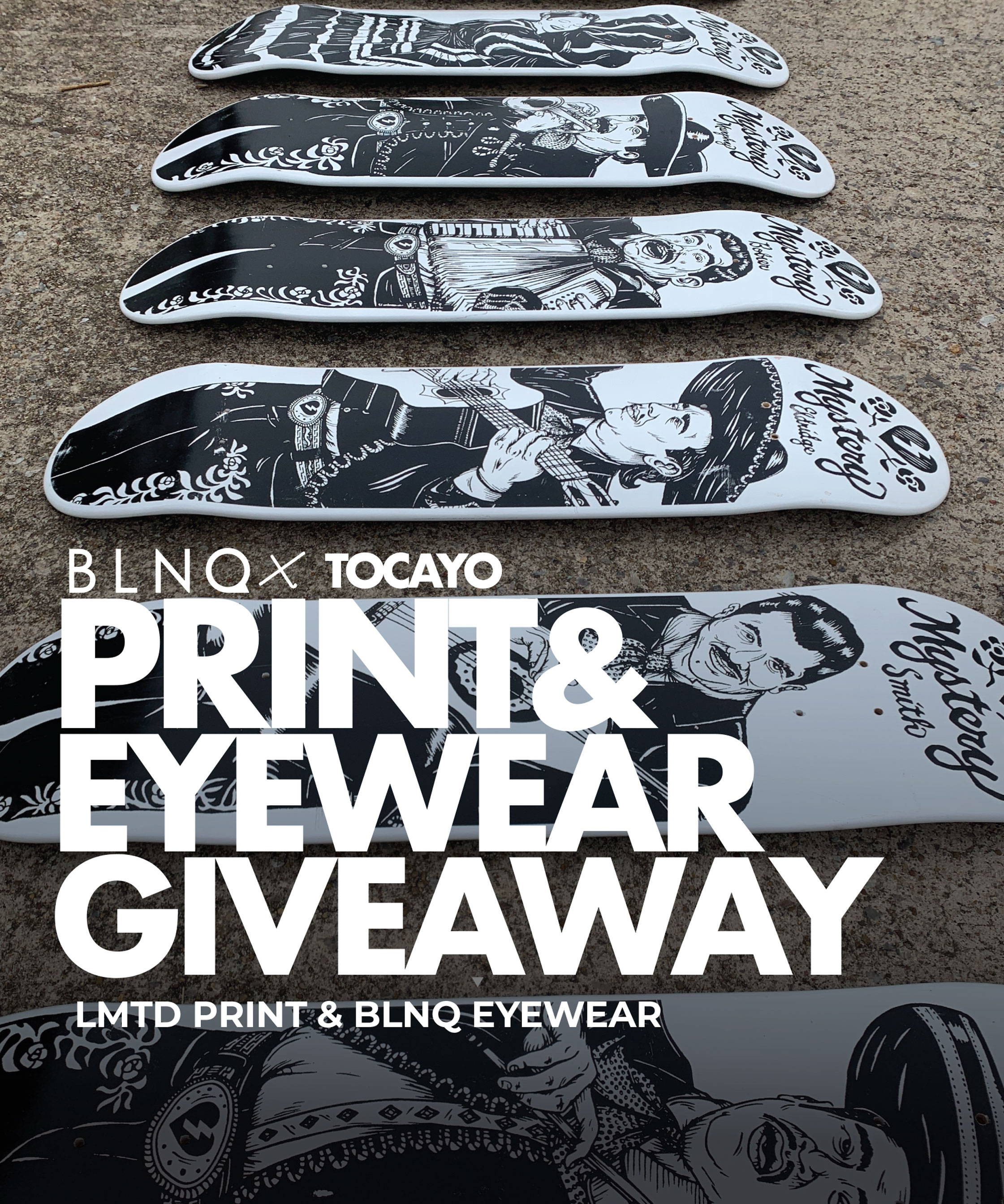 What blue light frames are you running while grinding out the illustrations on the tablet? Tell us why you keep them on your face when you are in the zone?
I'm running the Magic and the 8 Bitty blue light frames religiously. Love the look and fit, plus my eyes stopped twitching months ago since I started using them. I use them so much that I just forget I have them on cause besides effectiveness for keeping your eyes safe they're also crazy comfy.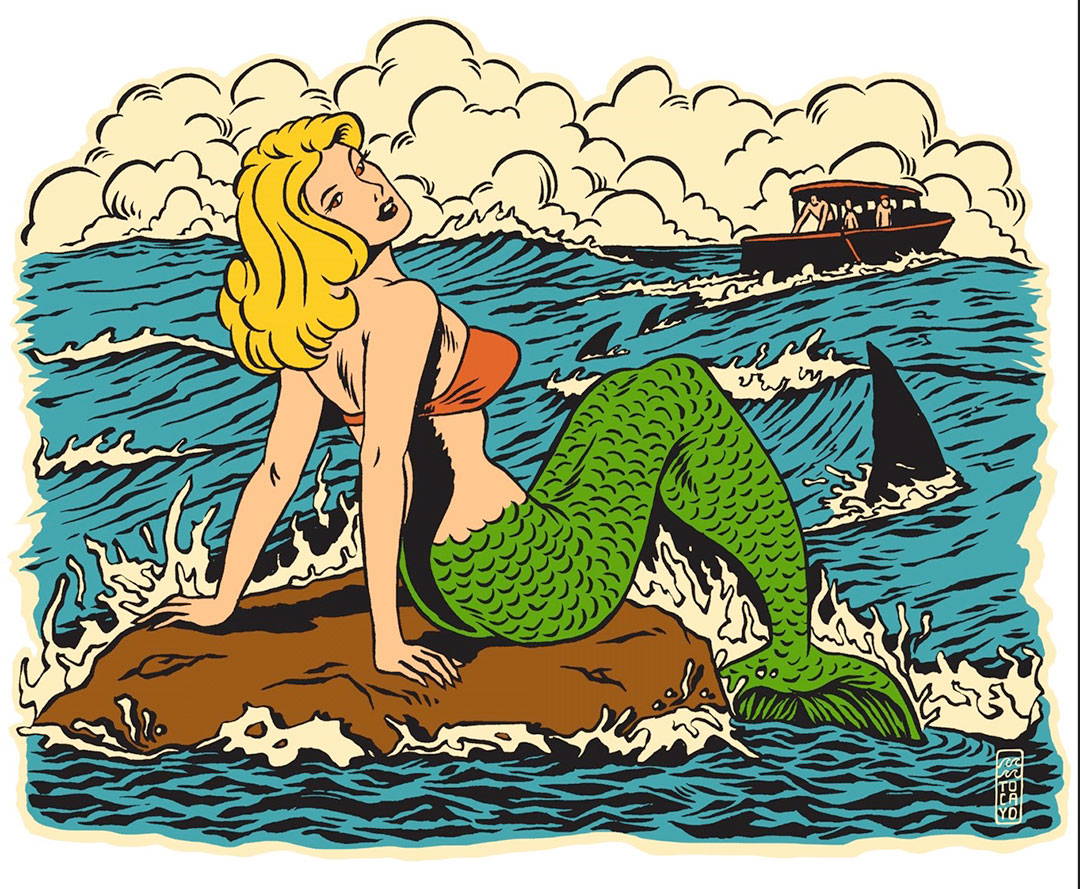 Give us a few artists who's work you think are pushing it or you're really digging?
Oh man, there are so many! All my homies from SD that I follow regularly on social media are huge inspirations for me. (let me know if you want me to name off instagram handles) Then from crazy famous artist status I'm super into what Jamie Hewlett (did all the gorillaz art) is doing, big fan of him. Love the Morning Breath vibe, also anything Burrito Breath dishes out. Ah just too many!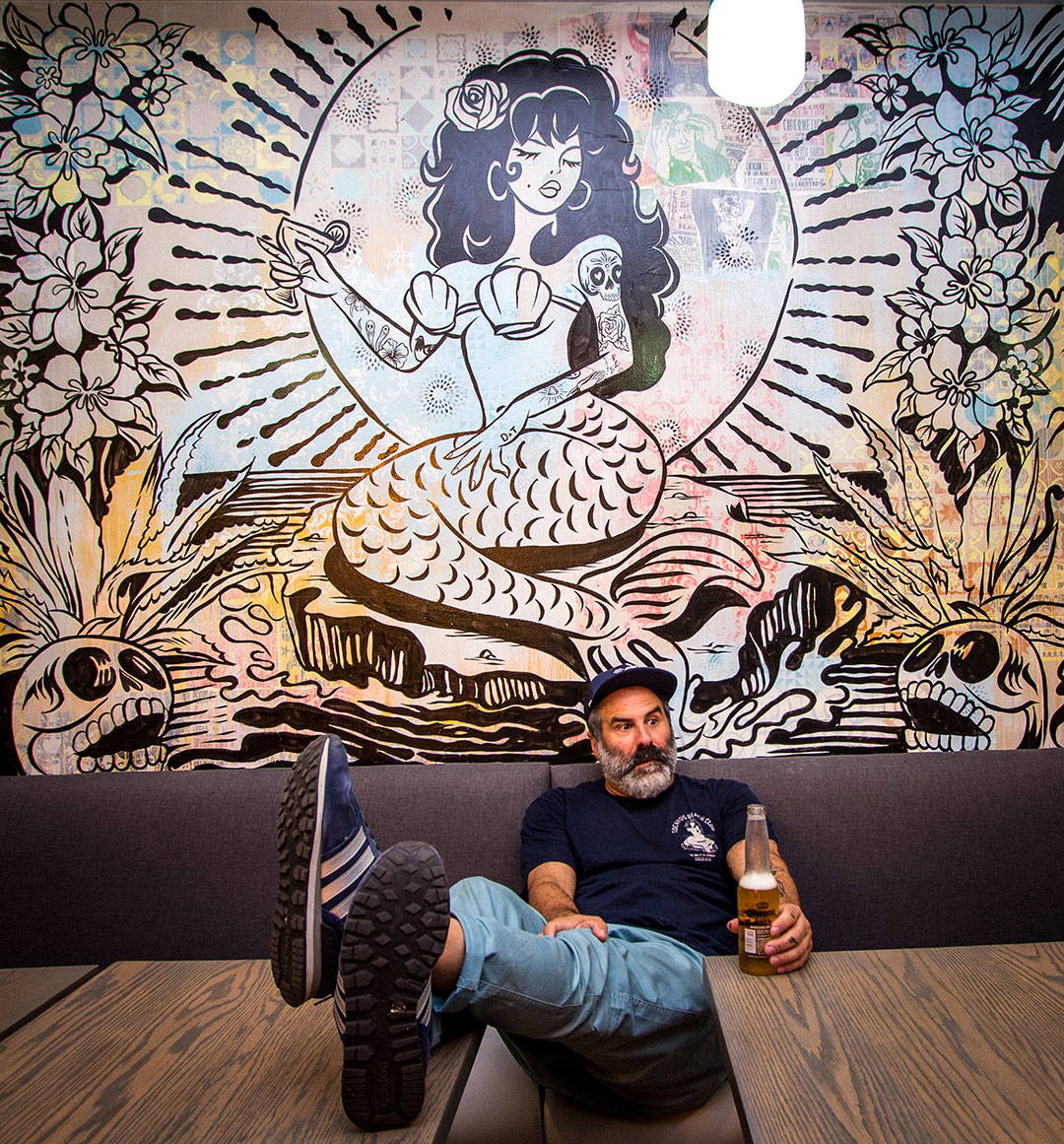 What would be your your dream project if rules or limits didn't apply?
Now that I have a family it makes it hard to leave on my own, but maybe a year away with the fam at some surf destination that also has a skatepark and a sweet pad to call home with a pool. Spend my time just painting murals and designing stuff, kind of like a resident artist but way more pimp :)